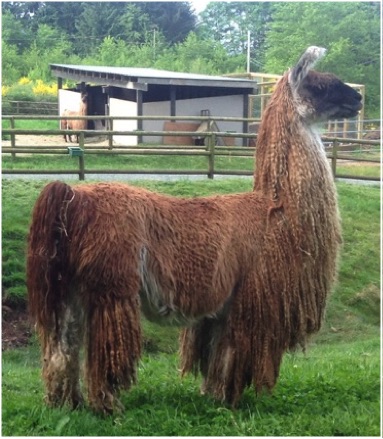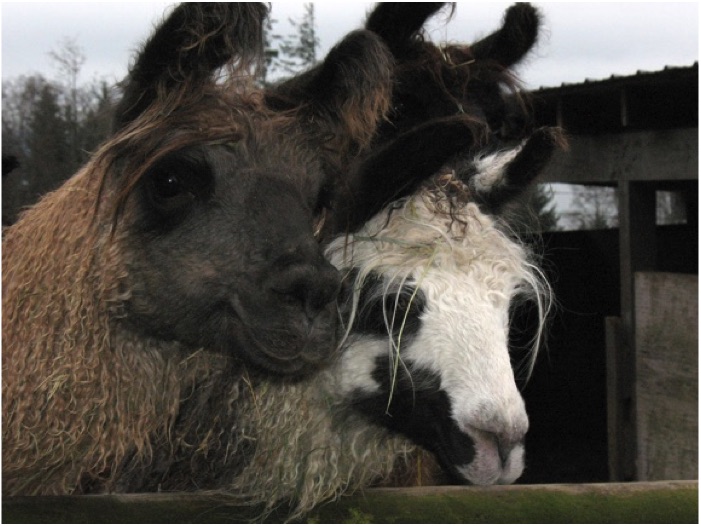 Photo Credit:  Peter Charles  - Greece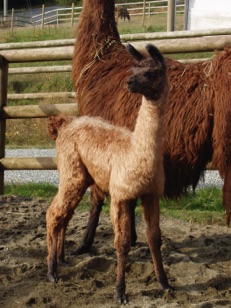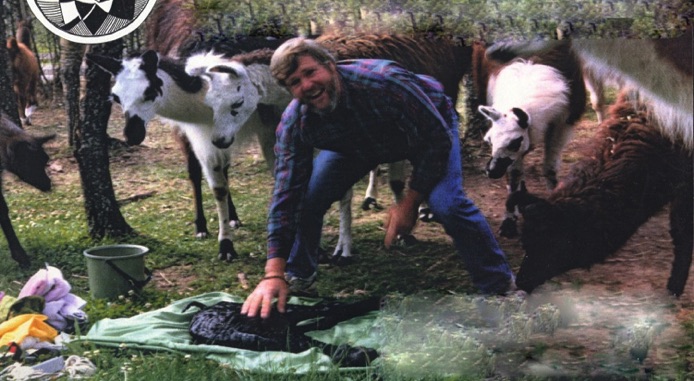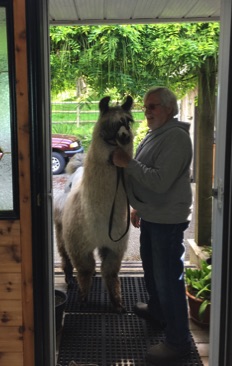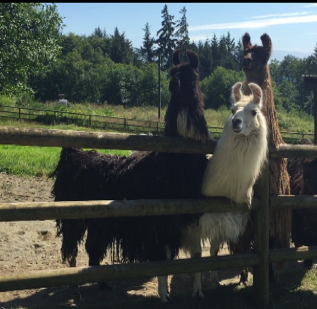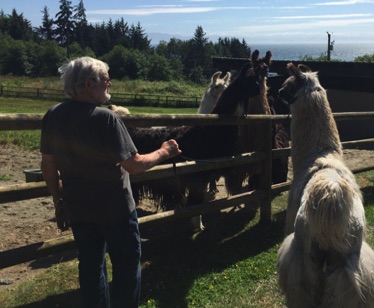 We are proud to welcome and introduce our 2020 New Herdsire
F O R T U N E C R E E K L L A M A S
A R G E N T I N E P R E T T Y B O Y F L O Y D
'MEETING HIS NEW 'GIRLS' Karma WHITNEY Karma SUNSHINE and Karma JESSICA JANE
Pacific Rim Cowboy
Birth Date: 21 October 2004
Dam: MGF Icy Hot
RAR Richochet/MGF Fire N'Ice
Sire: Peruvian K-Tu
Kantu P5/Futura P5
Pacific Rim's Cowboy with his beautiful suri
fibre joined our herd in 2006. Cowboy's
offspring have been the most beautiful llamas
that we have ever produced.
Come and visit us here at Karma Ranch on
the beautiful south west coast of Vancouver
Island.
COWBOY now resides with Mark Dejong's Llama herd at
Tapdimer Lllamas, Maple Ridge, Vancvouver BC.
I have been breeding llamas since 1988. It has been one of the most enjoyable experiences of my life. I continue
to enjoy them every day and I know that I would be unhappy without them. We have a small herd here
on the southwest coast of Vancouver Island about 45 minutes from Victoria, along the West Coast Road. If
you are considering buying llamas to start your own herd I would be more than willing to speak with you and
explain the joys of owning them., The coffee pot is always on - I love to discuss Llamas!
Karma Jessica Jane and Pandemonium - Cowboy's Offspring
Argentine Pretty Boy Floyd
Birth Date: 15 July 2018
Sire: Argentine Cabellero (ET)
Argentine Don Zunca
Dam: Argentine Palmira (ET)
Argentine Kobra
Argentine Pretty Boy Floyd with his silky Silver
fibre joined us here July 2020. We look forward
to his future offspring with anticipation.
Thank You
Kelly Brown of Fortune Creek Llamas
L L A M A B I R T H I N G V I D E O of Jessica Jane above
Llama Family Members love to gather around to share in the birthing of a new family member
THANK YOU TO GRANDDAUGHTER ELLE FOR ASSISTING WITH THE VIDEO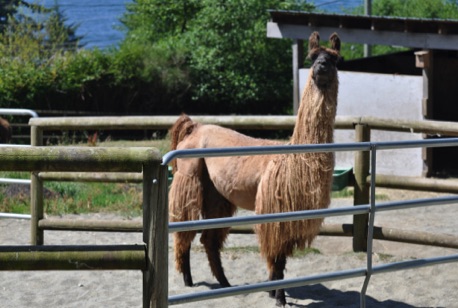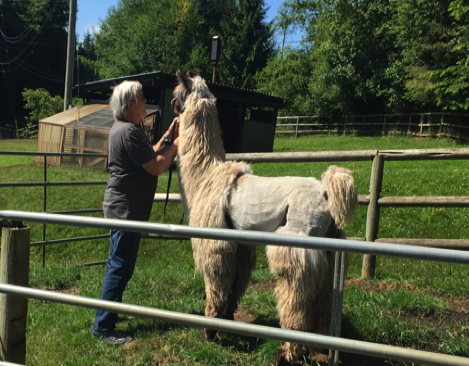 GENERAL ENQUIRIES: To book an appointment if unable to reach us by phone
@ 250 642 5555 - only limited cell reception in area.
SUBSCRIBE: For notification of new work, upcoming Gallery offers and events.
PURCHASE ENQUIRIES: At bottom of form an attachment can be sent ie screen
shots of work interested in etc.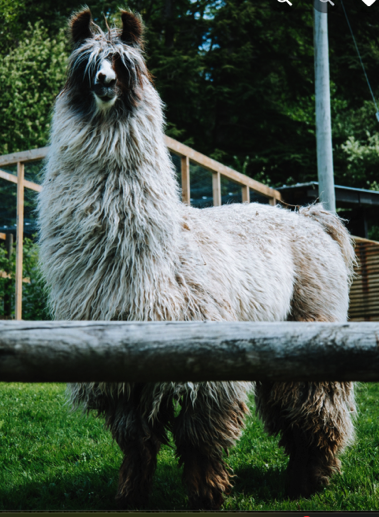 Photo Credit: Daniel Baker of Guided Films Media